We all have those go-to clothes, the unofficial uniforms we love and wear religiously. Here are the clothes that live with me – year in and year out.
Doc Martens
I bloody love Doc Marten shoes! A wardrobe staple since the 1980's when I first discovered them; but Dr Martens journey from simple shoe to cultural icon has a much longer history. 
These chunky industrials started life as a prototype to help an injured soldier recuperate from a foot injury, and later were commonplace footwear for factory workers and other blue collar employees.
'Docs' were then embraced by rock stars, ska rockers and punks as a symbol of their own working class roots and to show which cultural tribe of the times they belonged to.
The boots were my favourites in the 80's, but these days I prefer the classic black brogue. Aaaah – memories!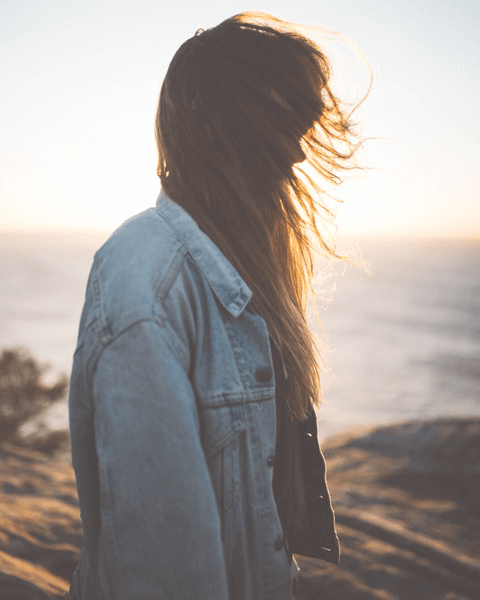 Denim Jacket
Another fashion favourite steeped in history and born of necessity. Levi Strauss is credited with creating the first denim jacket for cowboys, railway engineers and adventurers over 150 years ago.
My favourite is the classic faded denim variety. No embellishments for me, just faded with wear and classic in style. Versatile, timeless and with just enough warmth for these Antipodean shores most of the year.
Little Black Dress
I have a few, no doubt you do too. A couple are for formal events and rarely leave their dry cleaning bags. The others have one thing in common, they are plain enough they can be sexed up or dressed down as required.
Black is one of those colours that most everyone looks good in, and can be paired with a huge variety of colours to make outfits pop. Black is a classic that won't date – an enduring and fashionable favourite. An added benefit of the LBD is that you won't have to 'emergency' shop next time an event pops up at short notice!
Yup, the LBD should be considered a fashion essential.
Signature sunglasses … that suit you
At fifty plus, I've had my share of hilarious and inappropriate sunglasses over the years. Nowadays, I prefer large, dark and slightly Jackie O of shape glasses. Living in Australia, great sun protection and iconic good looks are essential when it comes to 'sunnies'.
Pick a style, shape and colour that suits you … and stick with similar is my motto.
Funky t-shirts
I've waxed lyrical on why I love striped clothes, but I particularly love striped t-shirts. I won't bang on about stripes again, but suffice to say that I have striped shirts for all occasions and I consider them a wardrobe investment. 
In the same vein, a well worn 'band' t-shirt or slogan t-shirt also falls into the essentials category. The more aged the better in my book. Bonus points if you actually bought your shirt at a concert! Good times + good memories = great t-shirt!
Cool jeans
Everyone has a favourite pair of jeans, they should be considered like the LBD – a wardrobe essential. Go to jeans are those favourites you can throw on with a pair of Converse and a Stone Roses t-shirt for brunch, or just as easily pair with a funky shirt and heels for grown up drinks.
I have a few favourite pairs in black and a variety of blue hues (dark to faded and distressed). BOOM – your what to wear problem solved!
Birkenstocks
I know some people consider these the most deeply unsexy shoes ever… but I simply won't hear of it!  I've worn these babies for well over 30 years now – and enjoyed a huge variety of colours and styles in that time. 'Birkies' have been made and worn for over 200 years! Think about that for a minute … 200 years – they must be doing something very right! 
My lengthy love affair with these these 'fugly' slip ons has seen them worn over woollen socks when I lived and worked in the Canadian Rockies (in my 20s) and later, they worked wonders on tired and puffy pregnant feet (in my 30s). Most recently, they were fantastic friends for raging plantar fasciitis that even expensive orthotics couldn't help with (helloooooo 40s). These days, I sport Birkenstock tan marks on my feet as a semi-permanent and seasonal salute to them.
Is it really clothes that make the woman? I honestly don't think so. I believe it's your own 'chutzpah', your own confidence and unique sense of style that make any clothes come to life.
What makes up your wardrobe uniform?

Related
Tracy
Tracy is a media professional working in television. An enthusiastic explorer of the inter webs, she's held many different roles and has worked on documentary, reality and lifestyle television shows across almost two decades in the industry. Tracy also writes.